What's on your radar? How to optimize your personal data feed
More successful through information diet
"There are things that a smart person doesn't even want to know".
– The philosopher Ralph Waldo Emerson –
Record less data and save time
Today, laptops, tablets or smartphones are our constant companions. Originally launched as "life-enhancing" technological tools, they now tend to have the opposite, even enslaving, effect on some owners.
A personally experienced example as an "aha" moment
One workshop participant laid her two cell phones (one work and one personal) on the table in front of her in the morning and looked at the two displays for what felt like every minute in an obvious effort not to miss any notifications – which is pure poison for one's ability to concentrate.
This participant had unconsciously become a driven by her electronic devices, leaving her little time for active participation, her own insights, or reflection.

Liberating: The "Information Diet
This woman, as well as some clients, would benefit from consciously limiting her informational input. After all, it is already a liberating realization that we can reduce the amount of signals flowing in every day. In other words, we can actively direct the flow of information – instead of being passively swept along. We determine which things we give our attention to.
Of course, we need to improve our professional Handle correspondence . But: notifications from social media like Facebook, Twitter, WhatsApp, Instagram, Pinterest and other platforms turn out to be real time wasters. Nor do we need hourly news from news agencies. Rather, we can target our media consumption.
4 Selection criteria for relevant information
1) Will this information help me achieve my goals?
2) Does the information make my life easier?
3) Does the information contribute to my satisfaction?
4) Does this result in concrete recommendations for action?
Evaluation and resulting suggestions

If your answers to the above four questions are "no," consider this a wake-up call: stop feeding certain data temporarily or permanently. Here are three examples:
a) Turn off your smartphone for a few hours (often difficult for young people to endure).
b) Turn off the notification feature on all apps and inboxes.
c) For some social media platforms, consider inactivating or deleting your account.
Allow yourself personal breaks and oases of calm in the midst of these hectic times.
Advantage for you: Time for important things
With fewer distractions on side issues, your time and attention will more easily stay on your true priorities. When only relevant information reaches you, you can focus on the important things. This means: you work more effectively.
Recommendation: Reset and recalibrate
Consider a refreshing informational fresh start. Choose only those pitches where you want to stay on the ball. Streamline your data input to help you focus on what's important in life.
More tips
Exploiting new growth opportunities
You shape your future
Current intensive seminars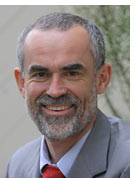 Experience lively and inspiring workshops with a maximum of 4 other participants and learn personally from Günter Umbach live the tips on how to become more successful
Pharma Marketing Workshop
Strategy, planning, implementation of
Content Marketing "
Multi Channel Marketing "
Online presence "
Address target groups, win customers, shape brands, convince people and increase sales: Ideas, impulses and the best from three decades of experience, 20 pharmaceutical marketing diploma courses and three business books – your personal copy of "Successful in Pharmaceutical Marketing" included – as well as a dinner
Participants: "Relevant to practice", "Inspiring".
Google No. 1 for "Pharma Marketing Workshop
Current date and reserve space on
www.professionelles-produktmanagement.de "
Medical Advisor Workshop
The modern classic with "aha" effects
How to effectively communicate scientific data and collaborate with experts to realize a product's true medical potential – your signed copy of Dr. Umbach's standard work "Successful as a Medical Advisor" included.
Google #1 for "Medical Advisor Workshop" Date: www.medicaladvisorworkshop.de "


Key Opinion Leader Workshop
How to successfully collaborate with external experts and opinion leaders:
For medical advisors, medical science liaison managers, product managers and other professionals
Google No. 1 for "KOL Workshop
Current date and reserve space on
www.key-opinion-leader.de/workshop.html "
Business books and articles
Many chapters are downloadable "
Related articles
Reach versus business outcome "
Why brilliant strategies fail "
Tips and trends
Request Management Newsletter free of charge "
Your opinion?
You are welcome to send your comments "
You can also share this post.